Dental Trauma? Here's What To Do
Ouch! I've hurt a tooth, what should I do?
Did you know that if you knock a tooth out from a fall, with good and prompt response, the tooth can actually be saved? 25% of all school children experience dental trauma and 33% of adults have experienced trauma to the adult dentition (IADT, 2012).
Dental trauma can happen anywhere, to anyone. We know how to manage if we get a cut or bruise from a fall, but what should you do when something happens to your teeth? Although no one wishes to have an accident, knowing the basics of how to manage injuries to teeth could make a big difference to you or the people around you. Read on, and this article will show you all you need to know when faced with trauma to teeth.
The first half of this article will be a quick summary of what to do if you've sustained a trauma to the face region, and some aftercare instructions. The second half would go into more details regarding management for each type of injury to teeth.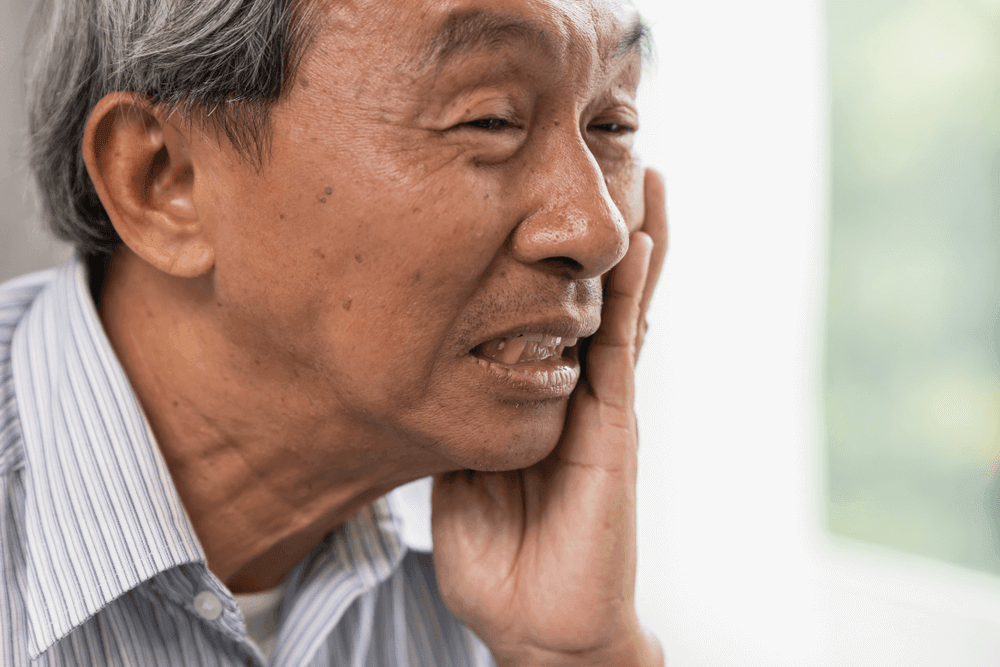 In dental emergency, patients are encouraged to seek emergency dental treatment as soon as possible.
General Rule of Thumb
The rule of thumb of how to manage dental trauma is to have a fast response. Getting to a doctor or dentist can take time; hence on the spot you can always call up a doctor or dentist, describe the situation and ask for instructions. The doctor or dentist can advise you on what to do on site and where to go afterwards.
Accidents don't usually just target teeth. Most of the time it will be more complicated. The flowchart below shows who to call in which situations, where to go and what happens afterwards.
Dealing with Dental Injury
Everything below is based on the assumption that the trauma is limited to teeth and small soft tissue injuries which can be dealt with in the dental setting. If there are more major, pertinent injuries, the patient should be referred to A&E straight away.
Soft tissue injuries
Dental trauma usually comes with a certain degree of damage to the soft tissues. Depending on the size of the injury, stitches may or may not be needed. The dentist will also check using an x-ray to make sure there are no debris or tooth fragments embedded within the injury site.
Tooth turned black after trauma
The tooth turning black is a sign that the tooth is losing vitality (nerves are dying) from the trauma. In these situations, the dentist can perform a root canal treatment to remove the dead pulp and the tooth's colour should return to normal. If it is a long standing discolouration, there are procedures such as internal whitening which can help reduce the discolouration, or veneers which can mask the discoloration from the outside.
Review and follow up treatment
Although the immediate management and treatment of trauma makes the most difference, the review appointment is equally important. It is during the review that the dentist can assess whether the immediate treatments have taken effect, and decide the long term treatment plan for the situation. Teeth that have undergone trauma may need more regular x-rays for monitoring, or root canal treatments if they've lost vitality, among others. This helps minimize any unwanted long term side effects that may happen from the trauma. Hence it is always important to attend the follow up appointments as scheduled by your dentist.
Broken Tooth
The management of a broken tooth depends on the location of the break. The dentist can assess the situation and perform immediate treatment to clean the site and alleviate any discomfort. If there is a need for further treatment the dentist can advise you after the situation has been stabilized.
When dental trauma happens, if it is a clean break, have a quick look around for the tooth fragment. Tooth fragments that are chipped off cannot be re-attached but we want to make sure that it is not embedded itself in the flesh. Don't worry if it cannot be located, the doctor/dentist can do x-rays to make sure it is not in the soft tissues.
Loose tooth/change in tooth position
If a tooth has become loose or its position has changed after the trauma, it may not seem severe enough to go to the dentist right away, but we still recommend that you go to get a checkup. Sometimes there may be more damage below the gums, for example the tip of the tooth might be stuck in bone. The dentist would take an x-ray to assess whether there is further damage to the bone, and possibly make a stabilizing splint to help the tooth heal back in position.
Tooth dropped out
During a dental trauma event, if the tooth knocked out is a permanent dentition/adult tooth, the best management is placing it back into its socket as soon as possible. This is called replantation. When the tooth is knocked out whole, the cells on the tooth are still alive and replanting it gives it a high chance of growing back. The tooth should be gently washed with saline, if saline is not available it can be gently rinsed with water to get rid of any debris. The tooth should then be placed back the same way it was before, making sure not to push too far inwards. If you do not know how to do this, call up a dentist and the dentist can talk you through the process.
Following the replantation, you should visit the dentist immediately so that the dentist can make a splint to stabilize the tooth and help it heal. The dentist would also take x-rays to ensure that the tooth is back in the right way, and to check for other injuries in the bone.
The only situation in which the tooth should not be replanted is if it is a milk tooth. This is because its adult counterpart is growing very close to the root of the milk tooth and replanting it might risk damaging the adult tooth.
If for any reason the tooth cannot be placed back, the best chance of keeping the tooth alive is storing it in a medium similar to our body. This can be milk, saline or even inside the mouth by asking the owner of the tooth to hold it between the cheeks and the bottom teeth (to avoid accidental swallowing if placed in the middle of the mouth. The tooth has a best chance of survival within the hour, hence in this case you should locate your nearest dentist and bring the tooth over to have it replanted. If it has passed the optimum hour for replantation, do not worry, even though success rates are reduced, it is always worth a try.
Dental trauma is often scary when it happens, but do not worry for there is always help available. As long as you are aware of how to get help, and where to go to, the situation can be managed smoothly and efficiently. If you have any questions which this article has not covered, feel free to ask your dentist and we'll all be happy to help.
Dr Li Kexin is an Associate Dentist at NoFrills Dental. She graduated with a Bachelor of Dental Surgery from King's College London in 2017 and holds a Postgraduate Certificate in Primary Dental Care (Distinction) from the University of Kent. As a dental surgeon, Dr Li Kexin had previously practiced in a busy NHS practice in the UK before returning to work in Singapore. Dr Li Kexin actively attends courses and takes further education to keep up with the times and enhance her dental skills.
Having practised in a clinic with a high proportion of anxious, elderly and high needs patients, Dr Li Kexin is experienced in patient management and treats all her patients with empathy, patience and care. She believes that positive experiences in the dental setting goes a long way and she aims to provide quality dental care tailored to every patient's individual needs.
As a dental surgeon, Dr Li Kexin practices preventative and minimally invasive dentistry. She believes that good dental health starts at home and takes the time to share her knowledge of dental hygiene and dental health with her patients. She enjoys periodontal treatment which encompasses both chair-side treatment and patient education.
Book an appointment with Dr Li Kexin!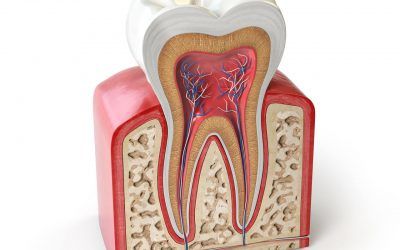 What Is Root Canal Treatment? Inside each tooth, contains a chamber in the middle that has one or more canals extending through the roots of the tooth. This chamber provides nerves and blood vessels that nourish the tooth. Root canal treatment in the simplest form -...
read more

At NoFrills Dental, we take great pride in delivering a holistic high quality dental experience through our professional excellence.
We believe in accessible & affordable dental care for all.
3 Temasek Boulevard, #03-317
Suntec City North Wing, Between Tower 1 & 2, Lobby H,
Singapore 038983
Tel: 6337 7319
6 Raffles Blvd, #B1-11
Marina Square
(Exit B, Esplanade MRT Station)
Singapore 039594
Tel: 6227 8885