3D Intraoral Scanning – the Future of Dentistry
If you have had braces, crowns or even a night-guard done, you might remember the experience of taking an impression, where a load of material is placed inside the mouth to capture the shape of your teeth. Impression taking is an elegant process which started as early as the mid-1800s and has revolutionized dental treatments. However, a new star has risen from technological advancements which is about to bring us to a new era: 3D scanning.
3D scanning begun in the 1960s and has now been adapted for use in many fields. A most practical example would be the 3D scanning of the Notre-Dame de Paris which had a prominent part in its reconstruction after the unfortunate fire on 15 April 2019. In dentistry, since the first intra-oral scanner was invented in 1985, the advances of 3D scanning technology until today allows the capturing of accurate details within the space-confined oral cavity. Now, 3D scanning can be used in any treatment which would formerly require an impression.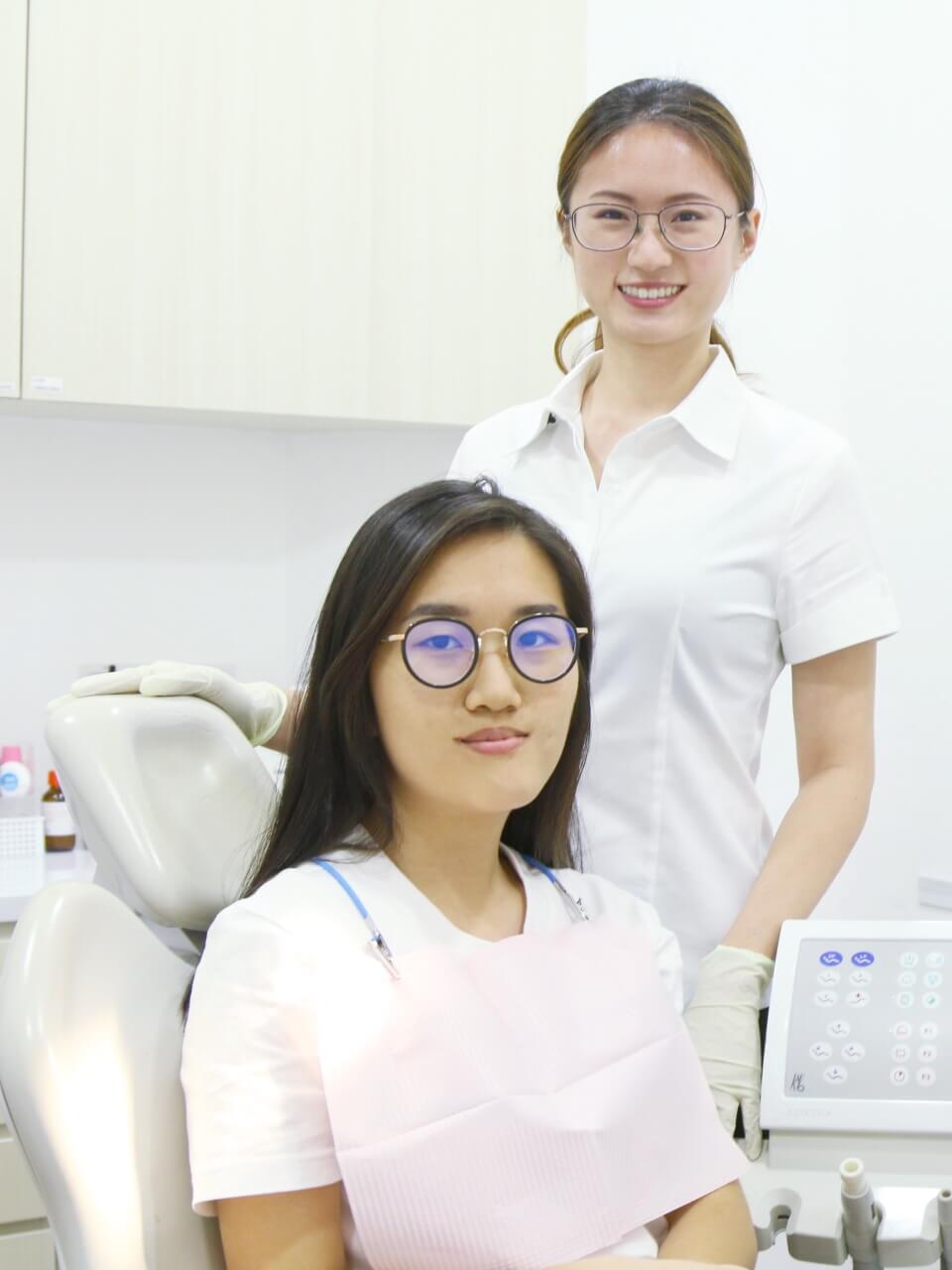 3D intra-oral scanning captures the shape of your tooth using an intra-oral camera which features a specially calibrated laser.
Why 3D Scanning Over Impressions?
While traditional impressions has been around for almost two centuries and is used by every dentist, it has its limitations in certain circumstances. Firstly, some impression materials may deform over time. This causes time sensitive issues which means that the clinic has to make models out of the impression soon after it is taken, or send it to a laboratory at the soonest possible. Some patients also have a sensitive gag reflex and they have trouble tolerating the impression tray in the mouth. While these problems can be overcome, 3D scanning now provides a reliable and comfortable alternative which can mitigate all these issues.
The iTero Elements 2 is the 3D intra-oral scanner that we use at NoFrills Dental.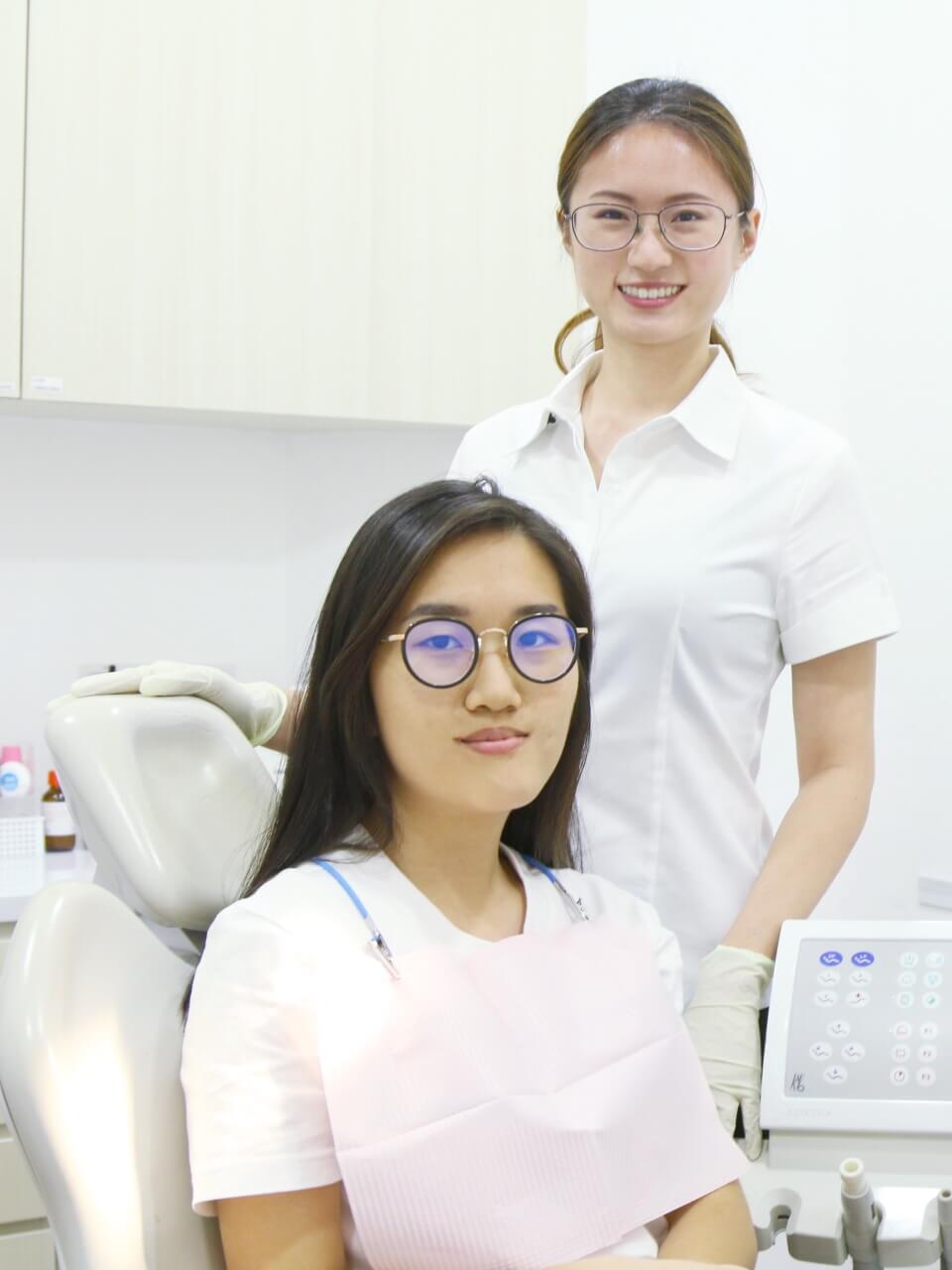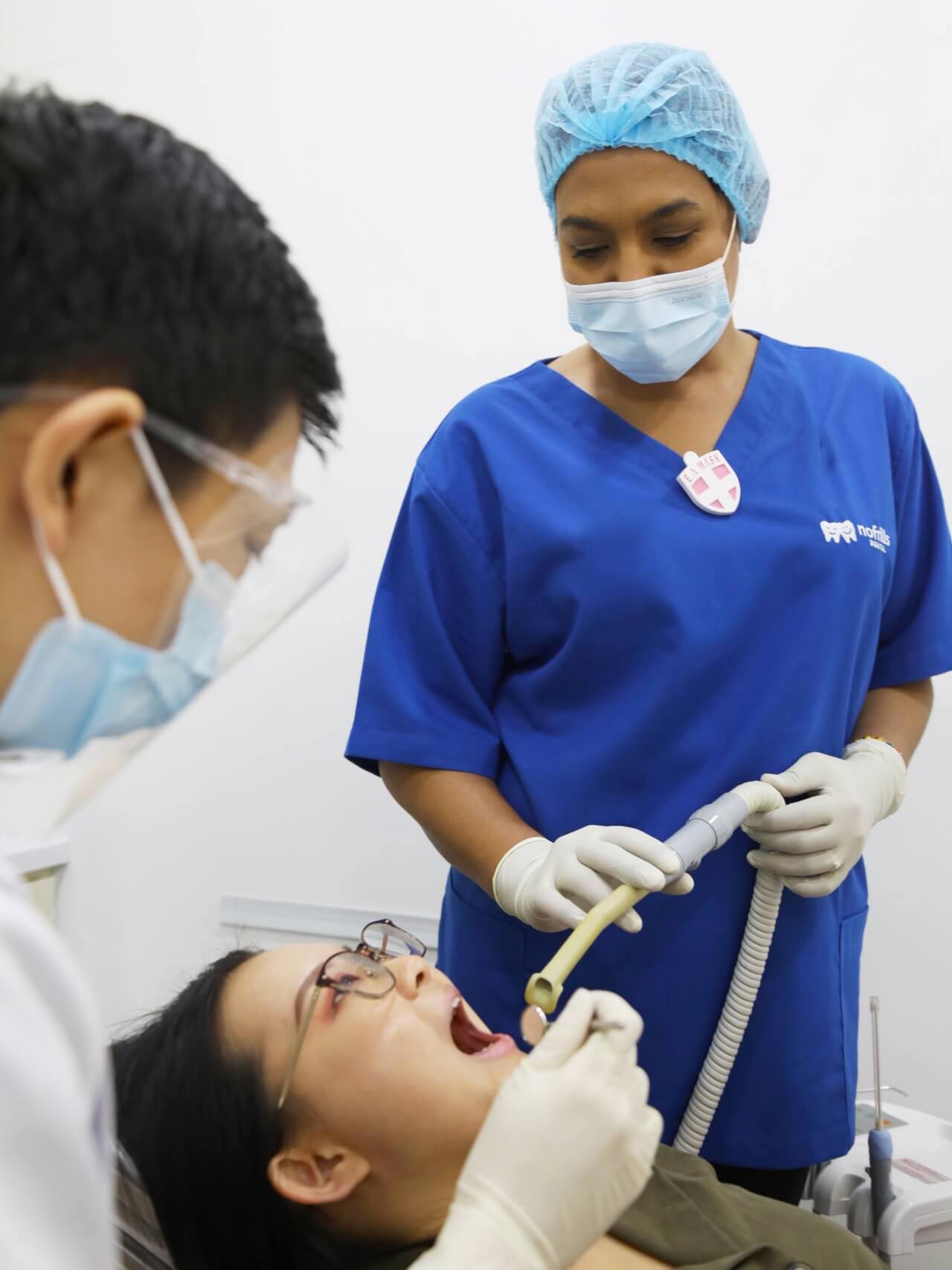 How is 3D Scanning Performed?
3D scanning captures the shape of your tooth using an intra-oral camera which features a laser. The camera is small, only slightly larger than a toothbrush, hence ensuring the process is comfortable and pain free. A scan of the mouth, which captures details of the shape of your teeth, your gumline and your bite, can be done in as little as 3-5 minutes. This is the same amount of time required as compared to the traditional impressions. However, because the dentist can see the scan on the scanner screen, it ensures that information of your teeth is captured in one go and eliminates the need of repeating the process in case of errors.
Following the scan, a document of your scan can be sent to the laboratory immediately for production of the dental device for your treatment. The dental device can be produced either via direct 3D printing, where the device is designed in the computer and 3D printed, or models can be 3D printed, with exact alterations, to use in the production of devices such as orthodontic aligners.
This is faster than transporting the impressions by courier, and the scans are always accurate as they are stored digitally. This also means that we are no longer confined by geographical boundaries. For example, scans from patients having aligner treatment can be taken in Singapore, but are sent to the US for manufacturing of aligner trays. This is unimaginable without 3D scanning and digital formatting of information.
3D Scanning for All Treatments?
3D scanning technology is mature now but we are still transiting to a complete digital age. The use of 3D scanners depends on the availability of equipment, support from laboratories, and type of treatment. At NoFrills Dental, our clinic uses 3D scanning for orthodontic treatments like Invisalign, and also some whitening treatment which requires the manufacturing of whitening trays. In the future, we definitely hope to extend the use of 3D scanning to other treatments.
Looking forward, it is very likely that you will experience the dental 3D scanning technology at some point in the future,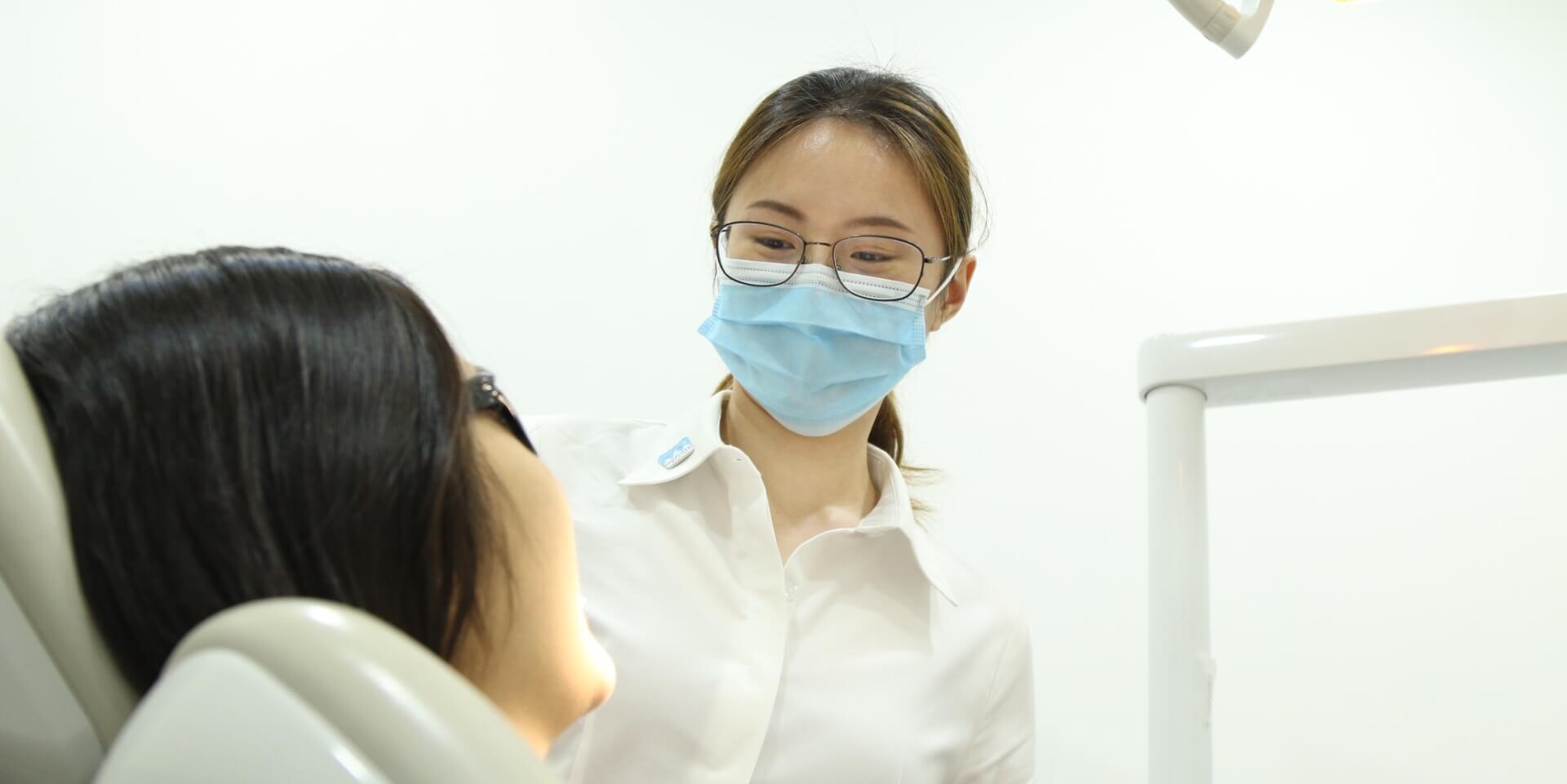 Dr Li Kexin is an Associate Dentist at NoFrills Dental. She graduated with a Bachelor of Dental Surgery from King's College London in 2017 and holds a Postgraduate Certificate in Primary Dental Care (Distinction) from the University of Kent. As a dental surgeon, Dr Li Kexin had previously practiced in a busy NHS practice in the UK before returning to work in Singapore. Dr Li Kexin actively attends courses and takes further education to keep up with the times and enhance her dental skills.
Having practised in a clinic with a high proportion of anxious, elderly and high needs patients, Dr Li Kexin is experienced in patient management and treats all her patients with empathy, patience and care. She believes that positive experiences in the dental setting goes a long way and she aims to provide quality dental care tailored to every patient's individual needs.
As a dental surgeon, Dr Li Kexin practices preventative and minimally invasive dentistry. She believes that good dental health starts at home and takes the time to share her knowledge of dental hygiene and dental health with her patients. She enjoys periodontal treatment which encompasses both chair-side treatment and patient education.
Book an appointment with Dr Li Kexin!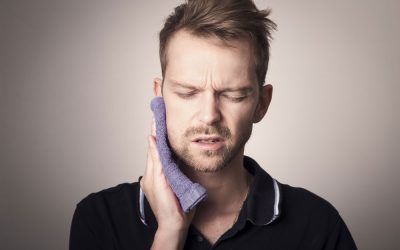 Ouch! I've hurt a tooth, what should I do? Did you know that if you knock a tooth out from a fall, with good and prompt response, the tooth can actually be saved? 25% of all school children experience dental trauma and 33% of adults have experienced trauma to the...
read more

At NoFrills Dental, we take great pride in delivering a holistic high quality dental experience through our professional excellence.
We believe in accessible & affordable dental care for all.
3 Temasek Boulevard, #03-317
Suntec City North Wing, Between Tower 1 & 2, Lobby H,
Singapore 038983
Tel: 6337 7319
6 Raffles Blvd, #B1-11
Marina Square
(Exit B, Esplanade MRT Station)
Singapore 039594
Tel: 6227 8885