Orthodontic Braces
"Orthodontic Treatment for attractive & straight teeth giving a confident smile"
Want Straight Teeth?
Try Braces Today!
Come in for a consultation with one of our dentists to better understand how Orthodontic Braces Treatment may be beneficial for you.
How Does It Work?
Braces are a form of orthodontic treatment used to correct improper bites that may have resulted from improper tooth alignment, lop-sided jaw relationships, or the occurrence of either condition. Braces have the potential of rearranging teeth and controlling or modifying facial impression and growth.
This specific procedure could be carried out for cosmetic purposes such as giving better wear of the tooth surfaces. Abnormal wear of the tooth could cause tooth decay as well as subsequently causing gum ailments such as ache, and tooth loss beginning with tooth shake.
Adequate care needs to be taken as soon as possible to avoid much more complicated tooth ailments such as abnormal wear of the tooth surface. The more the complication, the harder the orthodontic problems become.
Braces treatment can take any where from 1 – 3 years to complete. During which, patients will need to come back for regular visits once a month for adjustments and cleaning.
Patients on braces treatment should note that oral hygiene and discipline are essential in successful treatment.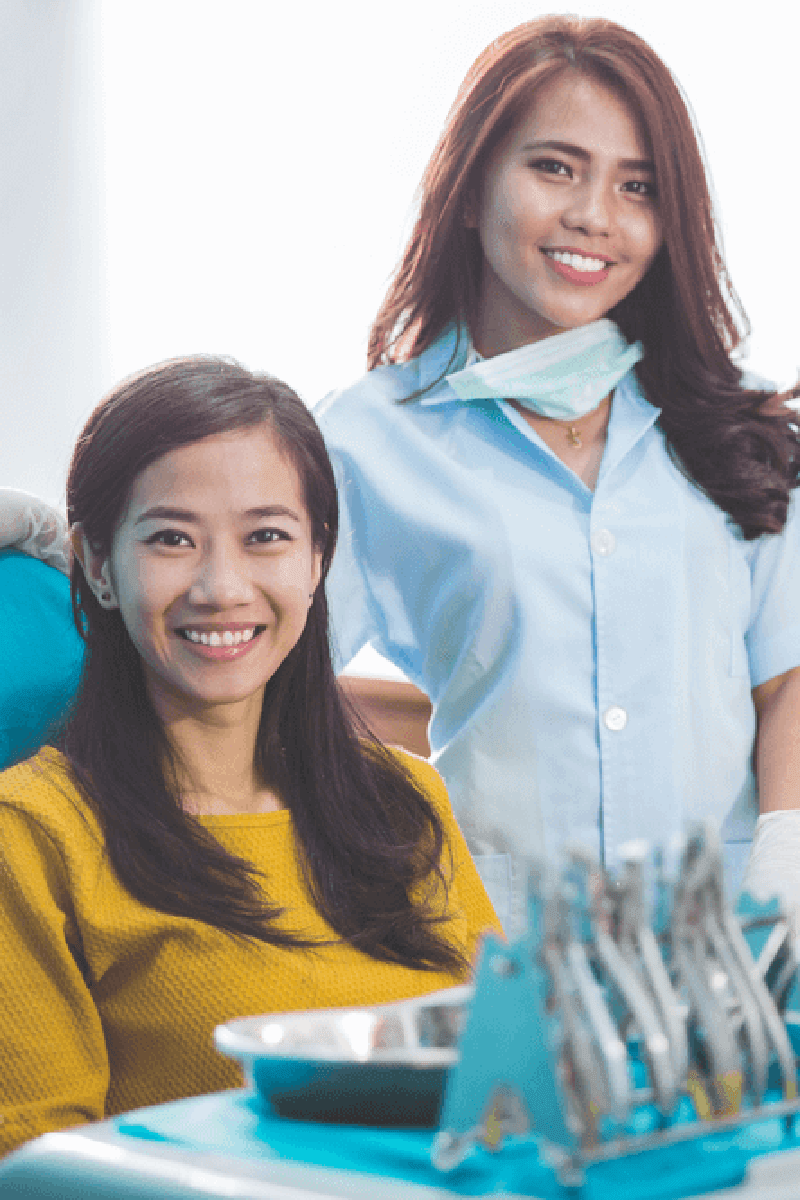 When Should You Consider Braces?
Orthodontic braces are often recommended for children of ages between 12 and 14. During these are the years, most of a child's adult teeth have already adequately surfaced. However, having said this, the most ideal treatment age would be at seven rather than when the child is older. As our dentist will be able to best plan and adjust all adult teeth even before they erupt.
Not to worry! Adults are not left out for braces as well – they could make use of specialised orthodontic gear to help in straightening of teeth.
Patients who suffer from gum diseases should not undergo orthodontic treatment, as it would only worsen existing gum issues. Gum disease must be treated first before starting orthodontic braces.
At NoFrills Dental, we accept all types of patients looking for orthodontic treatment from adults to students under the age of 16 years old and below who wish to start orthodontic treatment. Feel free to contact us to learn more about orthodontic treatment.
Types of Braces Available
Metal Braces
This is the most considered due to its pocket-friendly costs and shorter time of treatment.
They are made out of stainless steel. The modern brackets are made to be concise as well as easy to use.
However, they are easily noticeable in public, and surprisingly, most youths consider it as fashion. Thus they consider attractive color with the rubber bands, and these could be changed monthly.
Ceramic Invisible Braces
These sorts of braces are a bright substitute to metal braces.
When these kinds of braces are used, they are conspicuous due to their designs, and these then give room confident smiles anytime.
Ceramic brackets don't stain nor discolor.
Ceramic invisible braces could be considered whenever metal dental braces are suitable for dental braces treatment.
Self-Ligating Braces
Ordinary dental braces make use of "elastic bands," which is otherwise referred to as ligatures in securing an archwire right into each bracket.
Nonetheless, the ligatures could later become stained often or too quickly, which would then warrant frequent change by the orthodontist considered. Food particles could be retained, thereby leading to making it more challenging to keep braces tidy. The ligature can quickly slow down the processes of correcting the arrangement of the teeth due to persistent rub against the arch –this makes tooth movement quite tricky.
Ligatures could be easily removed through self-litigating technology. It is possible for dental appointments to be reduced, which would then increase the rate of comfort and treatment time shortened as well due when there are no bands to take on and off. Damon and Clarity SL are the popular kind of systems used, and both are considered at NoFrills Dental for effective services.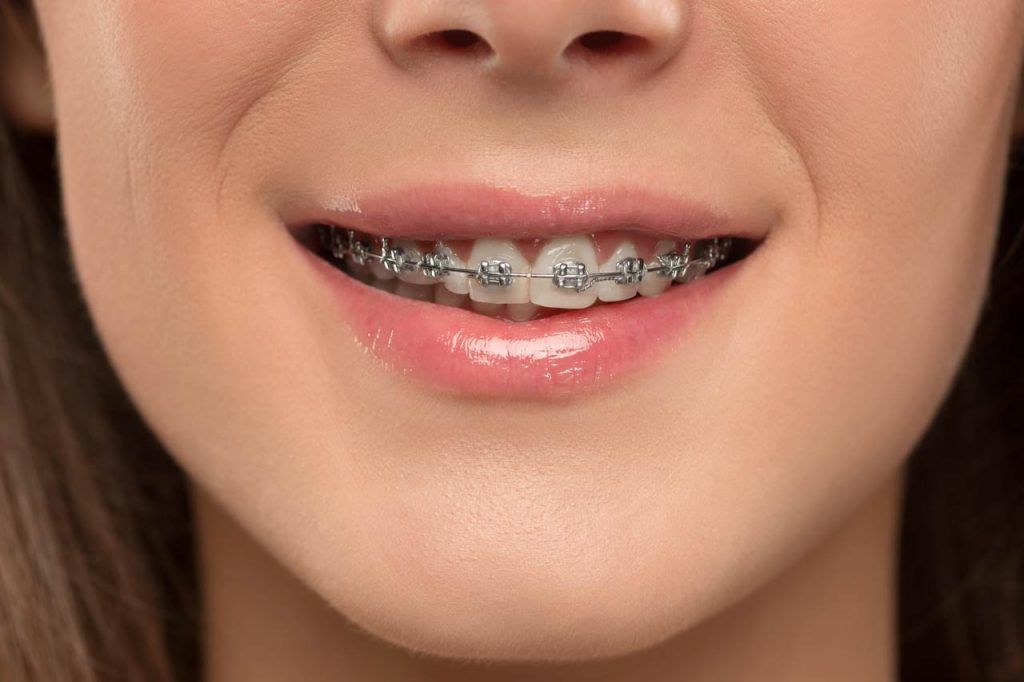 Expectations When Wearing Braces
It is impossible to escape mild soreness, which may make you feel discomfort during the first few days, up to one week after getting braces or having your braces adjusted.
The reason for this is simply because the realignment of your teeth has just started, and your teeth are adjusting to the pressure of being pulled by the orthodontic elastic ties and brackets.
If you're looking for a pain-free alternative to orthodontic braces, you can try Invisalign clear aligners.
Frequently Asked Questions
Commonly asked questions our dentists get about Orthodontic Braces.
Duration of Braces Treatment
The duration of treatment for orthodontic treatment for braces varies from patient to patient. A multitude of factors come into consideration when determining the duration of treatment. Such as the severity of the orthodontic issue, the amount of space available in a patients mouth, the amount of distance a tooth will be required to move to reach its optimal position. For most patients, the duration of treatment ranges between 1 and 3 years. Once the initial orthodontic treatment has been completed. Patients will need to wear a retainers for 22/24 hours a day for the first 6 months post treatment. Subsequently, patients will only need to wear them during sleep for a number of years.
How Often Will I Need to Visit the Dentist During Treatment?
Patients are usually required to visit the dentist about once every month in order to make sure that braces are moving teeth the way they're supposed to move. On top of this, the dentist may need to make adjustments on the arch wires, adjust the brackets and ensure that everything is solidly anchored in place to ensure that it'll not fall off.
Will Braces Treatment Hurt?
Patients will usually feel a tight sensation, when they first get their braces on and whenever adjustments are made. When requested, our doctors can prescribe over-the-counter pain relievers like Panadol to help relieve the pain. If pain persists, is frequent unbearable, talk to our dentist about it. Our dentists strive to make any treatment a painfree and enjoyable journey for each and everyone of our patients. Our dentists may be able to make the adjustments a bit differently to help alleviate the pain.
Can I Still Play Sports While Wearing Braces?
Patients who wish to continue to engage in sports can continue to do so. However, they will need to wear a specially designed mouthguard to protect their teeth and braces from getting damaged when doing sports. The mouthguard is made of durable plastic, fully customised and designed to fit comfortably over your braces and teeth, ensuring that all soft tissue inside the mouth is protected.
What Exactly Do I Have To Do After Finishing Braces Treatment?
After completing orthodoctic braces treatment, your teeth will be thoroughly cleaned by our dentists. We'll then take another set of X-rays and bite impressions or intraoral scan to check in detail, the level of success the braces has achieved in straightening your teeth, they'll also do an accessment to see if wisdom teeth have developed as they will need to be removed to prevent your newly straightened teeth from shifting.
After which, our dentists will prescribe a set of custom made retainers, which can be removable or fixed which help patients maintain their new smile. Retainers are usually made from a clear plastic, rubber or metal wires that cover the inside/ourside surface of teeth. For the best maintenance of a straight smile. Retainers will be needed to be worn 24 hours a day for the first 6 months, and afterwards only during sleep at night. The required time for wearing retainers varies from patient to patient. The reason being, newly straightened teeth have not had opportunity to settle completely into their new positions until gums, bones and muscles supporting the teeth internally have adapted to this change.
How Much Does Orthodontic Braces Cost?
The cost of braces is different from patient to patient, but for most patients the cost ranges from $3000 to $6500, depending on the complexity of the case.
Other Dental Services
Here are some other services related to Orthodontic Braces that you might be interested in
Invisalign Treatment – The Invisible Solution for Straighter Teeth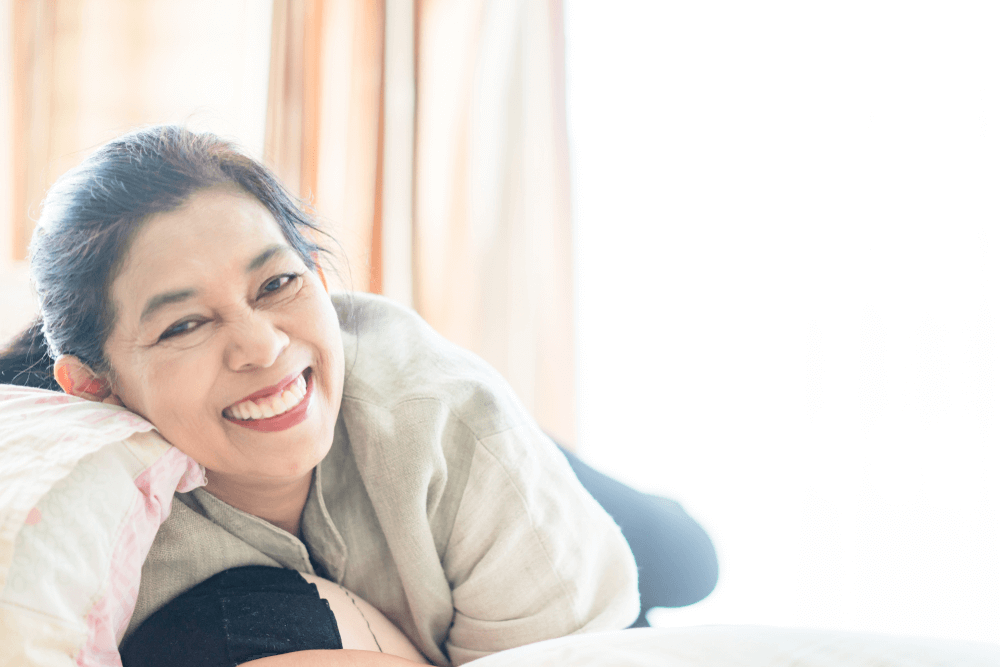 Dental Crowns – Restoring Your Smile Through Restorative Dentistry

At NoFrills Dental, we take great pride in delivering a holistic high quality dental experience through our professional excellence.
We believe in accessible & affordable dental care for all.
3 Temasek Boulevard, #03-317
Suntec City North Wing, Between Tower 1 & 2, Lobby H,
Singapore 038983
Tel: 6337 7319
6 Raffles Blvd, #B1-11
Marina Square
(Exit B, Esplanade MRT Station)
Singapore 039594
Tel: 6227 8885